I came across this piece of bad travel advice in the NZ Herald.



Fraser Island, just off the coast in tropical North Queensland, makes a great
day trip down from Cairns.
While it is true Fraser Island is an island just off the coast in Queensland, Australia, the rest of that sentence makes no sense.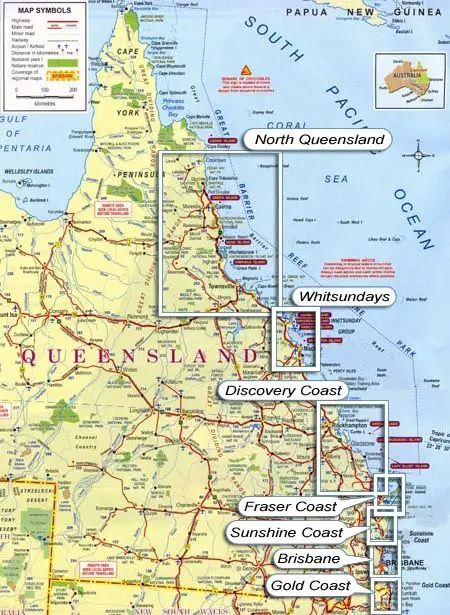 On the map from Queensland Travel, Cairns is in the middle of the North Queensland box and Fraser Island in the Fraser Coast box. It is about 800 miles in a straight line between them.
Obviously this makes a day trip impossible. It takes about a day by road. Even by air it takes several hours to fly from Cairns to Bundaberg or a few hours more to Hervey Bay, the two nearest airports to Fraser Island.
Instead of suggesting travel from New Zealand to Fraser Island via Cairns it would be much more sensible to go via Brisbane. Not only are flights to Brisbane far cheaper than to Cairns, but there are flights from a few New Zealand cities whereas Cairns just has the Auckland flight. From Brisbane it is quick and easy to fly to Hervey Bay, and there are buses and a much easier drive if you wish to go by land.
Lots of people do not appreciate how big Australia is - roughly the size of continental USA or western Europe.
What bad travel advice in the media have you come across lately?