Some readers have requested more information on getting everywhere. Eventually all countries will be covered by my "how to get to" series, but in the meantime here is some information on where the 3 main airline alliances fly.

The global airline alliances reach into many corners of the globe. The following maps illustrate, based on countries served as at February 2009. Home countries of airlines for each alliance are shown in light red, and other destination countries in dark red. Maps courtesy of World Map Maker.

From the maps you can see every alliance has areas of network weakness/limited coverage:

Star Alliance - Central America & Caribbean, South America, Africa
Oneworld - Africa, Asia, Pacific
Sky Team - Middle East, west Asia, Pacific
Plus some large countries with significant domestic flying are not well covered by some alliances:
Canada - all except Star Alliance
Brazil - all
Russia - all except Sky Team
India - all
China - Oneworld
Australia - all except Oneworld

Star Alliance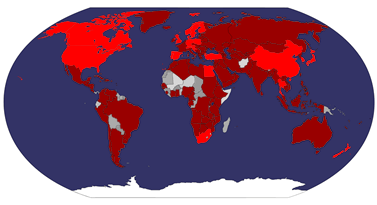 Oneworld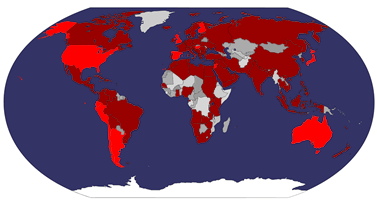 Sky Team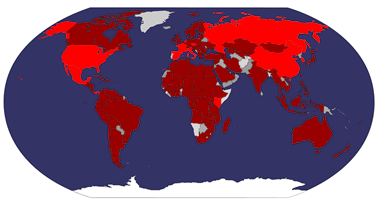 PS Oneworld does serve Venezuela but for some reason wouldn't come through on the Oneworld map.